Hydrogen Challenge #1 Innsbruck-Amsterdam (Part 4)
On February 16, 2016, the last part on the first day of Hydrogen Challenge #1 started in Karlsruhe, Baden-Württemberg at 02:30 p.m. and took 365 kilometres arriving at Duesseldorf (Nordrhein-Westfalen) – Höherweg 202 at 07:45 p.m.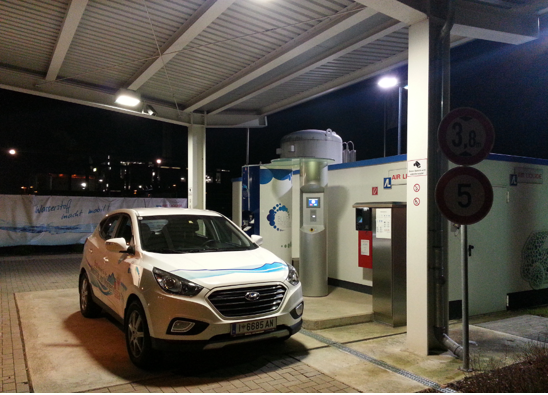 Plainly said, the traffic on the German motorway was huge.  Thus, every now and then a diversion to some country roads, as well as one ferry at Linz, Germany, was necessary.  On the other hand I was deliberately driving at prehistorically low speeds, always still to be on the safe side with the range of my hydrogen tank; and also, it allowed for my soul to catch up with my body every once in a while.  Faster speeds mean more energy consumption, as far as pure battery-electric vehicles (BEVs) as well as fuel cell-electric vehicles (FCEVs) are concerned, different from internal combustion engine vehicles (ICEs).
Being on the road for more than 12 hours in one day and some 800 kilometres later there is one significant difference between electric driving over combustion engines:  you feel way more relaxed.  Just short of refuelling for the next day and getting to the hotel to get some rest, also at 8 p.m. in the evening, one still has to learn about hydrogen refuelling stations, as the procedure to obtain the hydrogen, and the procedure to unlock the hydrogen "pump" and the method of payment varies once again, and as I, at this stage, was still new to the whole concept of hydrogen mobility.  But that is what I do it for, i.e. to one day in the future remember back the pioneer days of how all this technology began.
This hydrogen refuelling station in Höherweg 202, was constructed and is operated by Air Liquide.  If I am correct, their first station in Germany and soon many more to come.  While the displays showing the amount refuelled and the price at the other stations all looked the same such as with conventional petrol and diesel pumps, this station in Duesseldorf was so futuristic, and while it took my tired eyes a second to stop looking for something that is familiar, I needed to open my mind to the hydrogen economy and expect the unexpected:  this station did not show me kilograms but percent.  "The needle" on the digital gauge kept turning and increasing, first faster than slower.  Of course, we are refuelling gasous hydrogen, i.e. a gas.  That means pressure.  Pressure in bars.  700 of it.  When "100%" were shown, my tank was full.  And then it was easy to grasp.  The gentleman of the TOTAL petrol station next door was so kind to assist me in my wild adventures, and he was key to let me once again refuel without that CEP-card.  Most sincerely I promised to contact Air Liquide to settle payment in arrears.
Impressions of the day: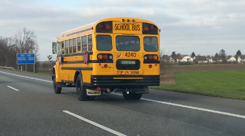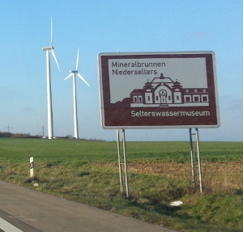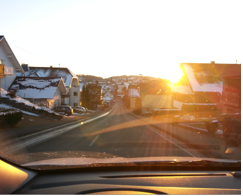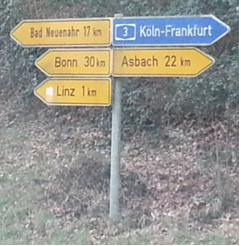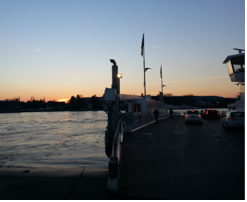 Mortimer Schulz (#HydroChan), the owner and founder of solutions in energy e.U., drove in a hydrogen car, a Hyundai Tucson ix35 FCEV fuel cell-electric vehicle (#FCEV), for two days with a total of 1,099 kilometres from Innsbruck to Amsterdam on February 16 and 17, 2016.