Hydrogen Challenge #1 Innsbruck-Amsterdam (Part 6)
On February 17, 2016, the last part of the Hydrogen Challenge #1 started in Helmond, Noord-Brabant at 10:00 a.m. and after 208 kilometres Amsterdam, Noord-Holland was reached at 02:15 p.m. and the mission accomplished.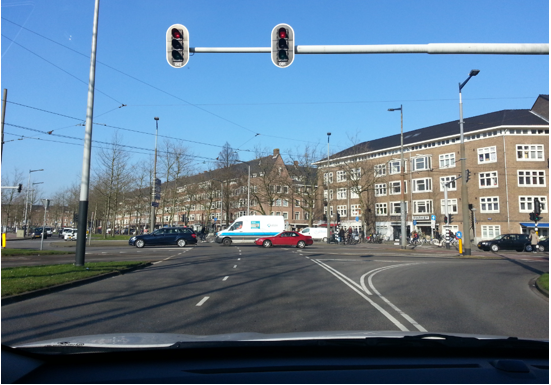 Entering Amsterdam with the FCEV
After 17 hours of pure driving time, 31 kilograms of hydrogen and 1,099 kilometres driven, the Hydrogen Challenge #1 from Innsbruck to Amsterdam in an FCEV was accomplished.  Rather than having taken the plane, the train, a bus or a combustion engine car, I found myself having learned a lot how these vehicles behave, and what the status of the hydrogen refuelling infrastructure in Europe, on  the example of the route beginning in Austria, passing through Germany and going to The Netherlands entails.
Definitely, this is a starting point to try out further trips and I look forward to go on another hydrogen challenge; resources permitting.  What would I do differently next time?  Well, let's see.  Thank you to Hyundai and two thumbs up for constructing such an amazing car.
The Windmill at Volkel, near Arnhem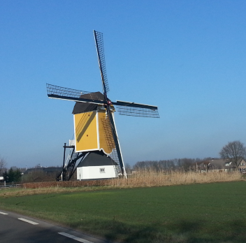 Mortimer Schulz (#HydroChan), the owner and founder of solutions in energy e.U., drove in a hydrogen car, a Hyundai Tucson ix35 FCEV fuel cell-electric vehicle (#FCEV), for two days with a total of 1,099 kilometres from Innsbruck to Amsterdam on February 16 and 17, 2016.