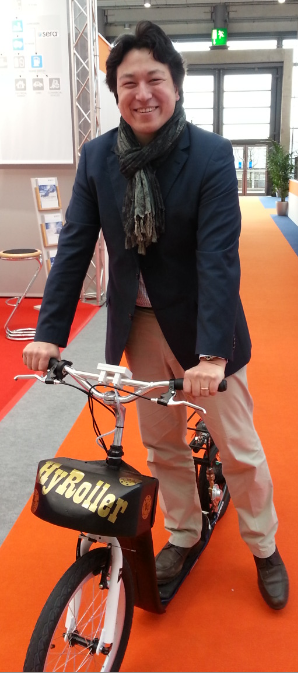 Mortimer Schulz (#hydrochan)
trying out the HyRoller
in Hannover, April 2015
Technology is changing every day, and it is hard to keep up with innovations.
In this website I share some of my experience, such as driving cars and buses with batteries, fuel cells or running on natural gas.
I ask myself what the future may look like.
Thank you for your time and for your reading.  Always be safe and be healthy!
H2 International-Articles
"A Journey South in a Hyundai ix35 Fuel Cell" (December 2016)
"A Test Drive from Innsbruck to Amsterdam" (April 2016)