____________________________________________________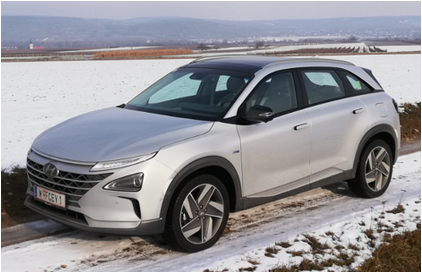 The first time I drove the Hyundai NEXO was on April 24, 2018 in Hannover, Germany.  This Korean-made passenger car seats five people and has five doors, and it is commonly referred to as a crossover SUV (sports utility vehicle).
The engine is electric and a fuel cell produces the power, hence the abbreviation FCEV (fuel cell-electric vehicle) as was used for the predecessor model Hyundai Tucson FCEV, meaning the fuel cell uses hydrogen and oxygen to produce the power.
There are three equi-sized hydrogen tanks installed.  Refuelling takes place at hydrogen stations in 3 to 5 minutes.  In my experience, I use up 1 kilogram of hydrogen for 100 kilometres.
Sofar, I was able to drive 551 kilometres with one full hydrogen tank, and still had a remaining range of 95 kilometres.  I continue to test the range as well as other important boundaries.
BLOGS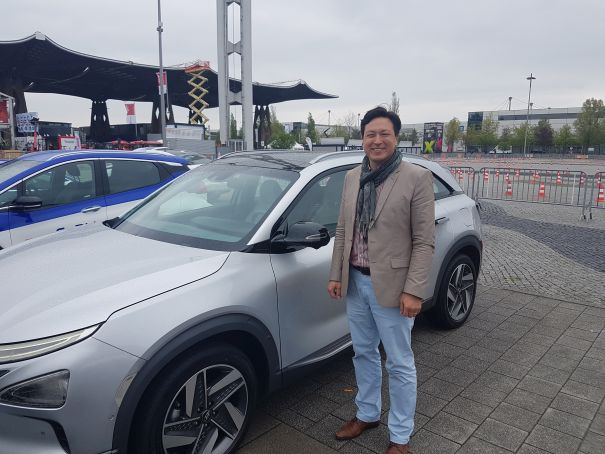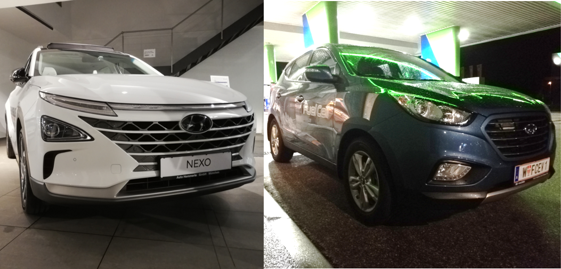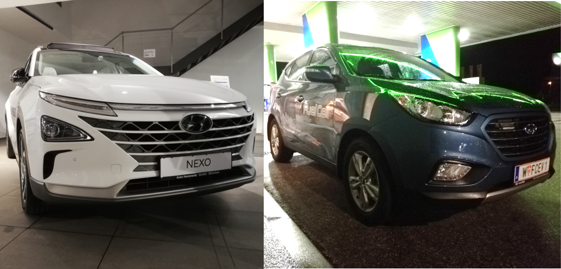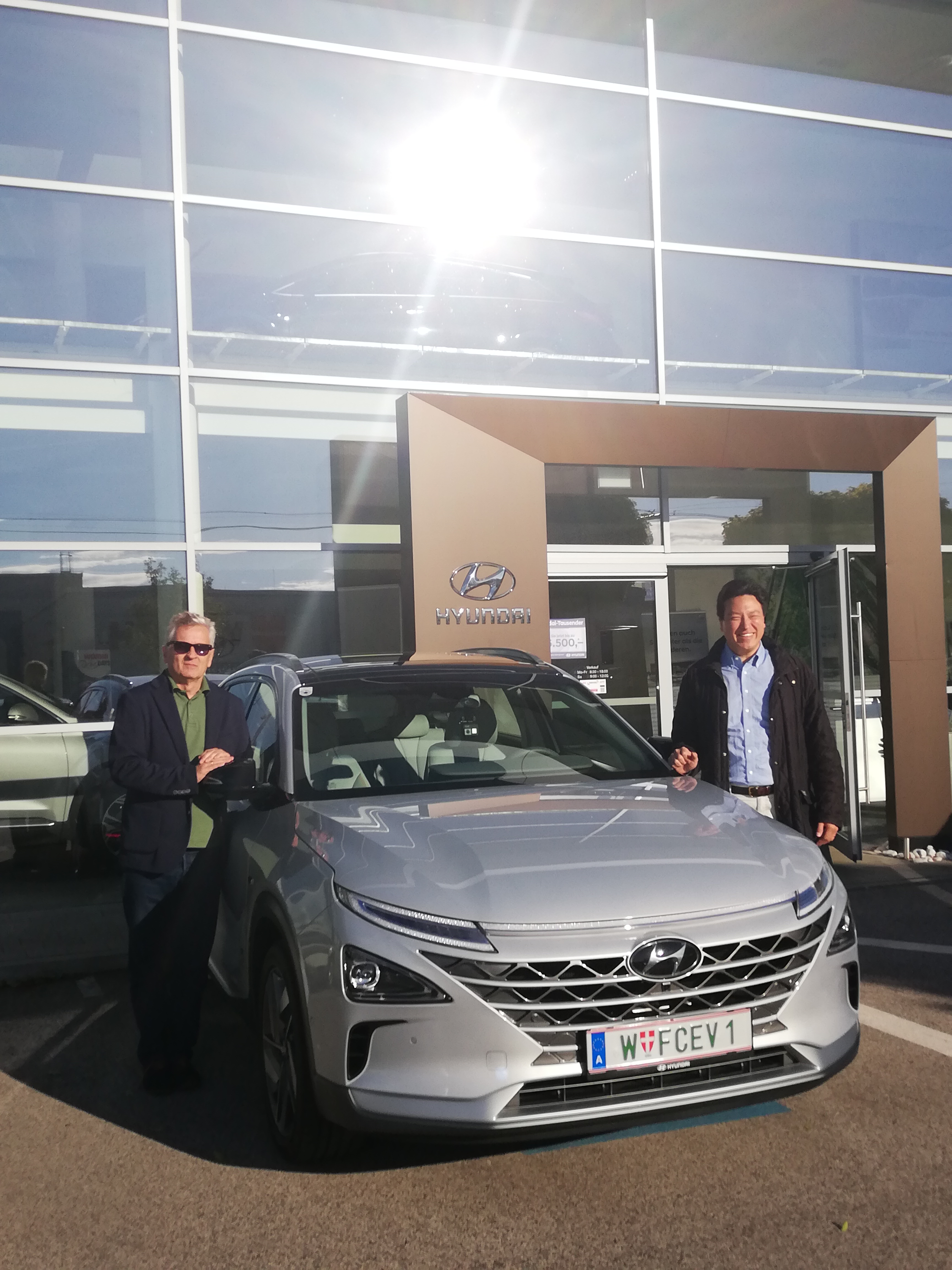 To Be Continued …