While Corona still is part of our lives and as we now face two realities (one being celebrating the end of Corona 1.0, and the other being the bracing for Corona 2.0), I luckily had a chance to gain more practical experience with the Hyundai NEXO alongside efforts to become a digital citizen, even though it was not yet a long-distance road trip.
Between 21 and 24 August 2020, in Vienna and around its vicinity, I drove 339 kilometres in the Hyundai NEXO only using 237 km of the given range and the tank was still approx. 60% full.  Initially, I had started at 569 km range, and of course this is based on historic data.
Significantly though is the fact that I used up 41% of the range (i.e. 237 divided by 569).  Coincidentally, after refuelling 2.61 kg H2, dividing 2.61 by the given 6.33 kg which the hydrogen tanks onboard the Hyundai NEXO can hold, I equally arrive at 41%.  Is that coincidence, pure mathematics or simply the proof that the data shown by the Hyundai NEXO is indeed accurate?
I was happy to see a new range after the hydrogen refuelling of 598 km resp. 371 miles.  This is again an increase compared to the 551 km driven from Offenbach to Innsbruck in May 2019.  It was also great to refuel at Wiener Neudorf (OMV) after some time has passed.
In conclusion, I have gained more understanding of the instruments, buttons and switches onboard the Hyundai NEXO, driving assistances, cruise control and the brake intensity levers behind the steering wheel left and right.  Watching the World in the rear view mirror inside your dashboard as you use the indicator is just great.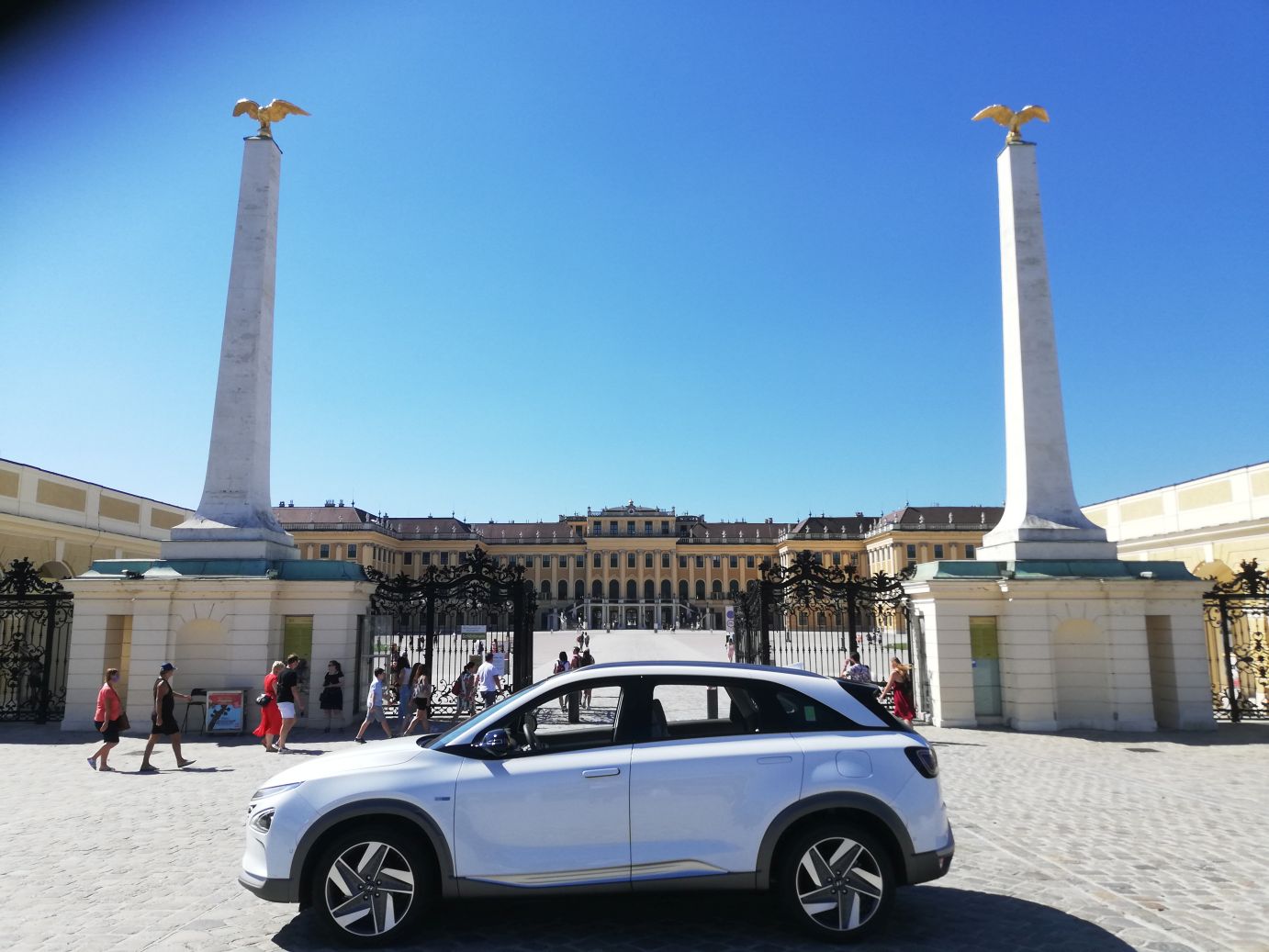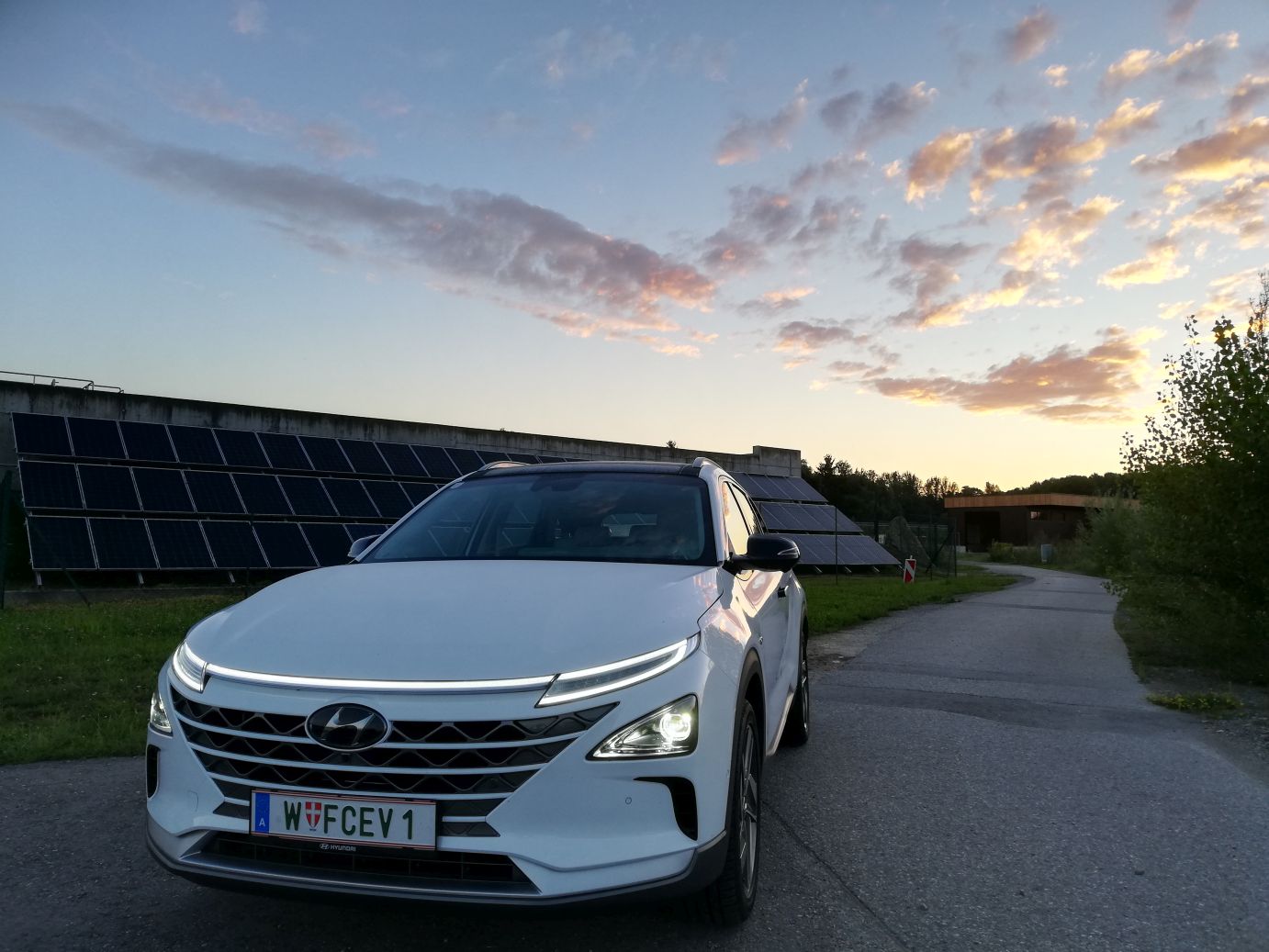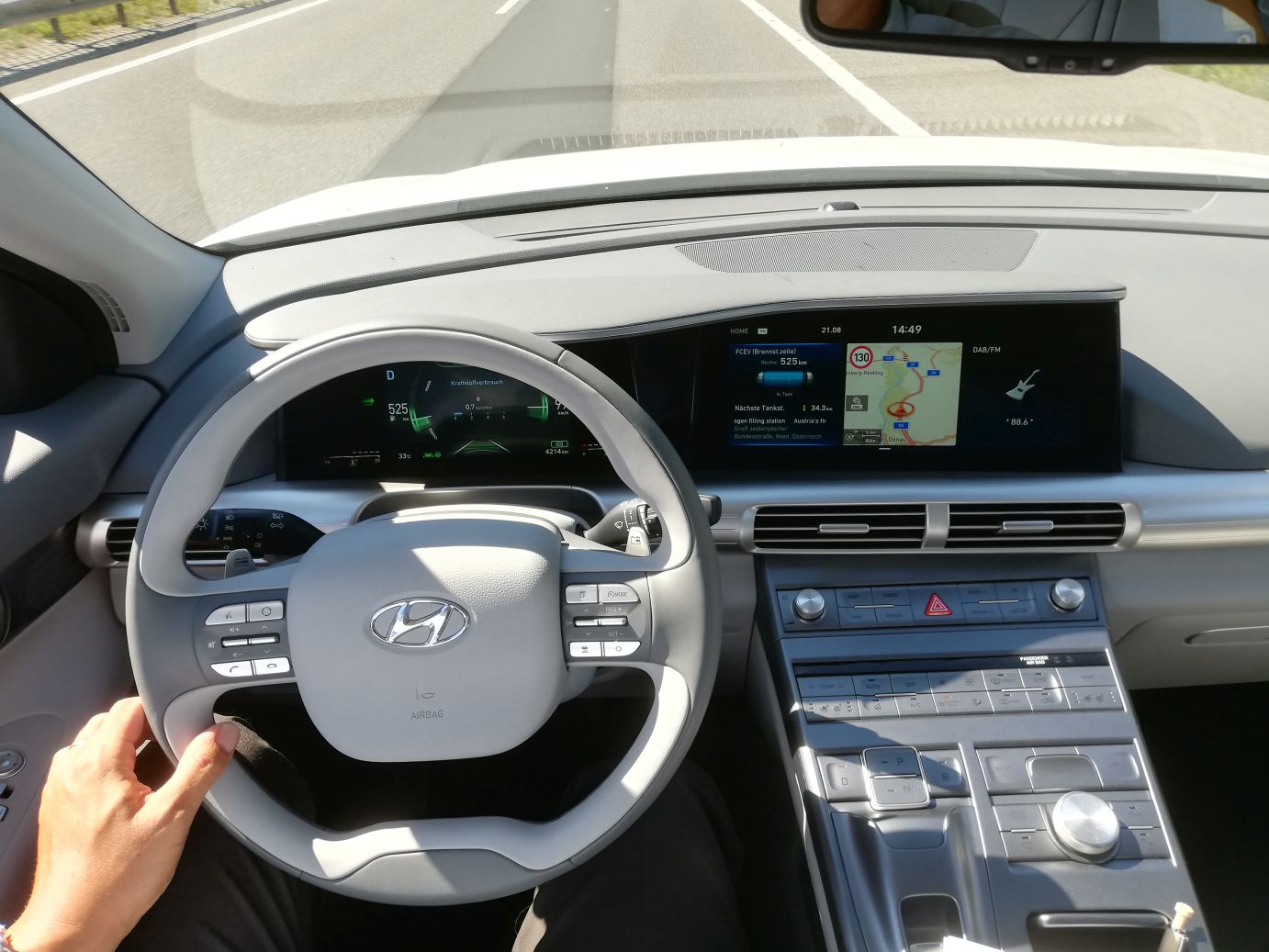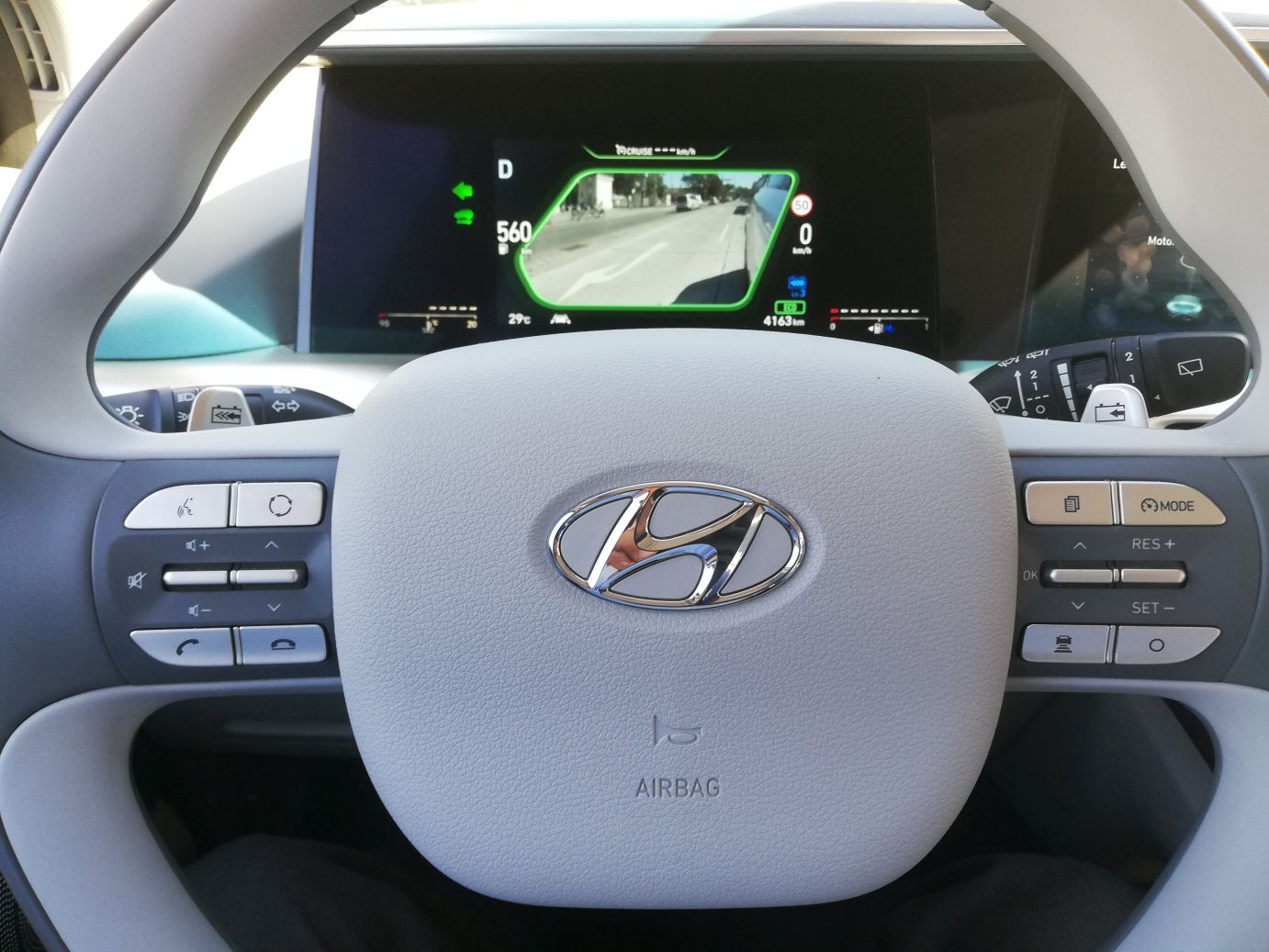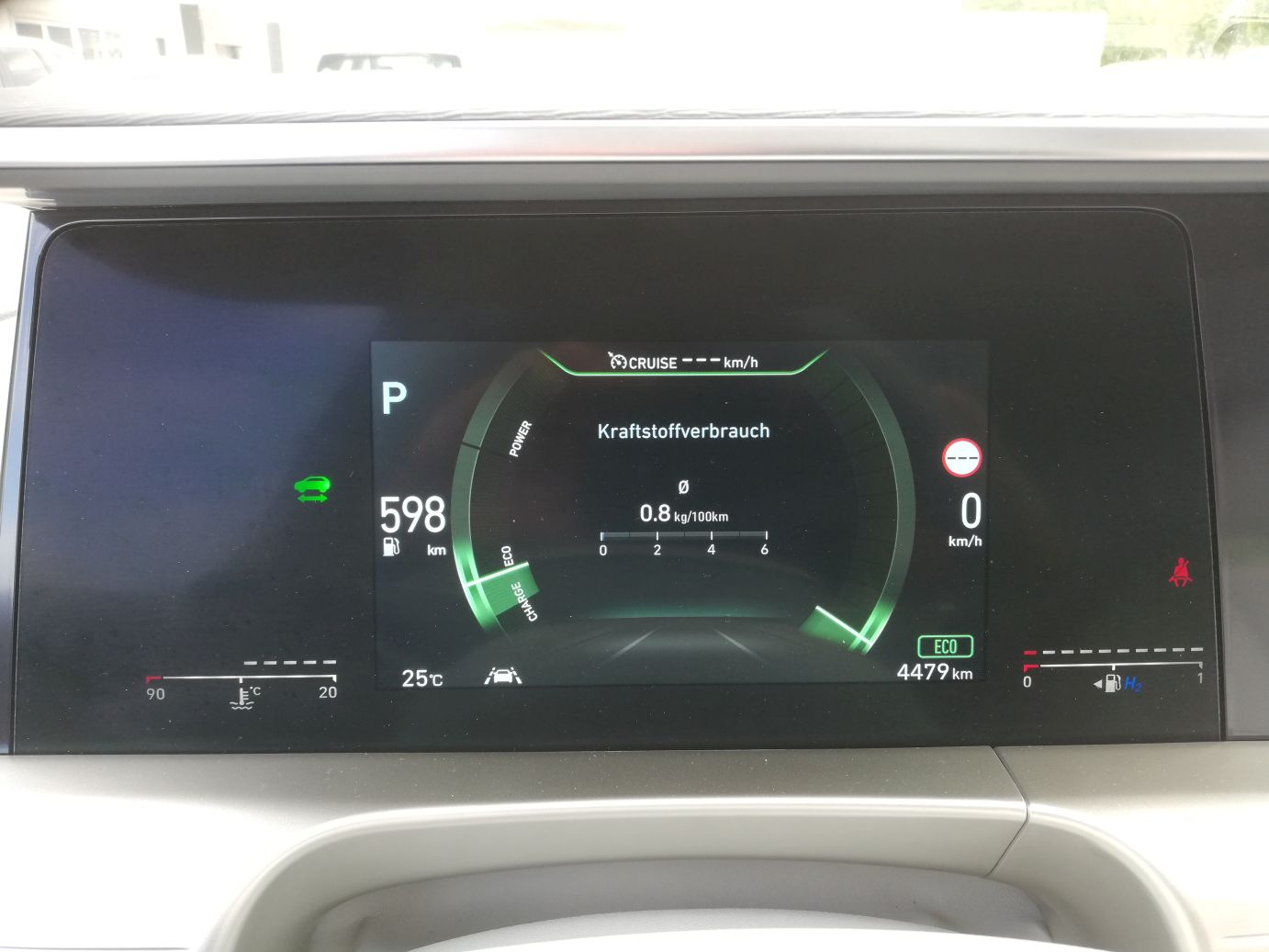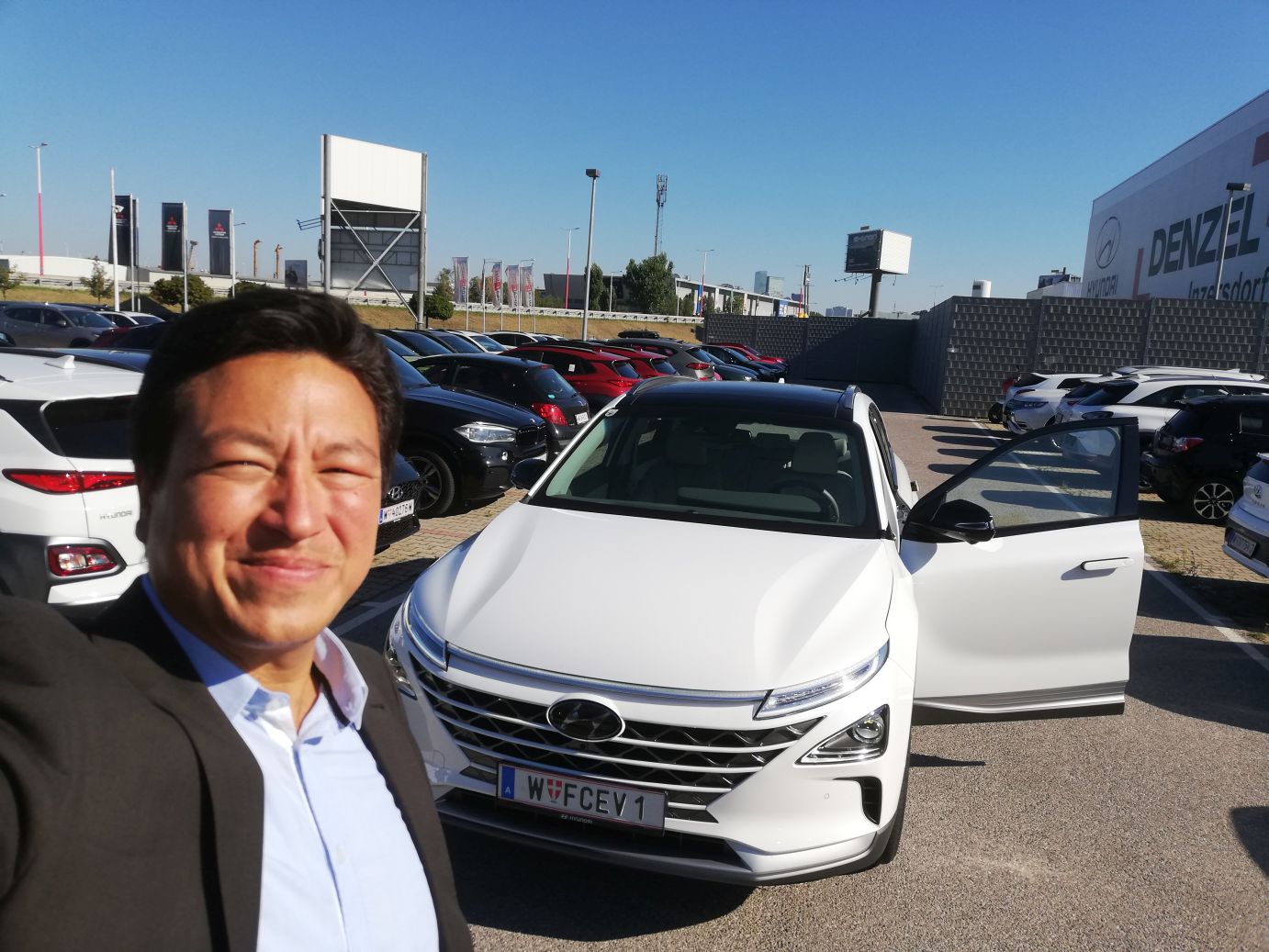 Thank you Hyundai.  See you next time!