Driving electric on road trips for several hundred miles is a great experience for me.  Sofar, I had two major challenges … and many more shorter ones.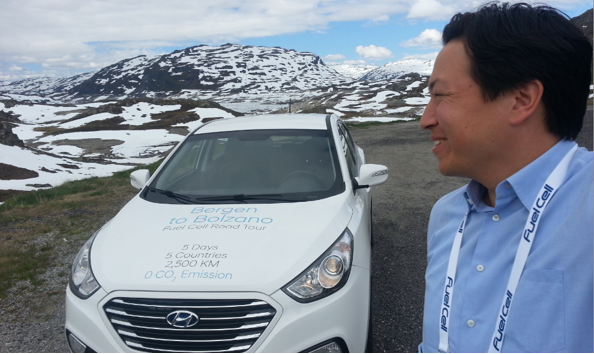 In June 2016, I joined a group of test drivers of electric vehicles with fuel cells.  We started in Norway, and headed South, passing Denmark, Germany and Austria to reach Italy in five days.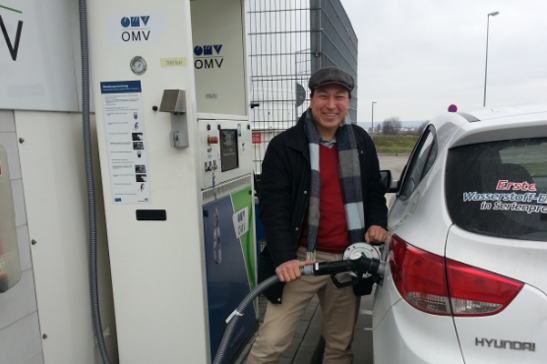 In February 2016, I drove from Austria, heading North, passing through Germany to reach The Netherlands in 17 hours net driving time.  I refuelled at Innsbruck, Stuttgart, Karlsruhe, Duesseldorf and Helmond.

In the planning stage.
Hydrogen stations – refuelling in less than 5 minutes
Electric cars with fuel cells use hydrogen to refuel.  It takes less than 5 minutes.  Sofar, I have refuelled more than 70 times at hydrogen refuelling stations across Europe.  What I find interesting is how the hydrogen is produced and how, in some cases, the hydrogen is being transported to the stations.  In the future, there will be many more possibilities, such as hydrogen refuelling in addition to charging up the battery with a plug; and the electric journey has already begun.
For information, Email #HydroChan