CLIMATE is in every respect a big issue, I find.  While I begin to transport my hydrogen experience into the digital space, I offer for now only a link to my presentations.
More will come in due course.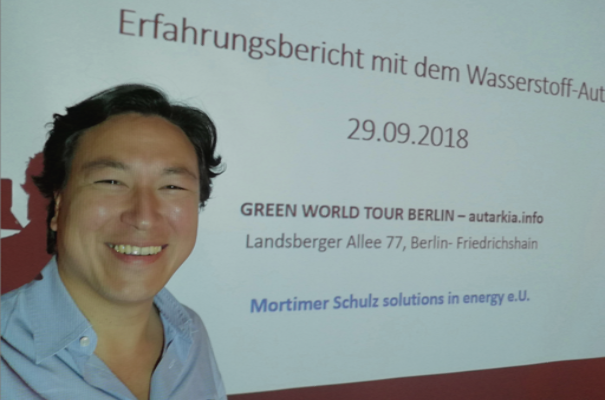 Over the past years I presented some of my road trips to audiences in different countries.  I continue to write up past presentations and will update accordingly, and I look forward to good exchanges.
What I have found out sofar in the Q&A sessions after my presentations, was that at first questions centred around the price of the fuel cell, the range of the FCEV and the issue whether hydrogen is explosive or not.  Recently, a Facebook contact reached out to me asking how much water is emitted from 1 kilogram of hydrogen while driving.
The purpose of holding presentations is a key element in reporting about my findings when testing FCEV mobility.